In European countries like Italy, Netherland, or France, cycling events attract thousands of fans. People know a lot about this sport. Riders are famous athletes, like soccer or basketball players. Obviously, with this kind of foreknowledge, even betting on cycling events on betting sites India is more than a common thing.
On the other hand, in the USA, it is just a little more popular than fencing or cricket. But there are those rare ones who will wake up in the middle of the night to watch the bicycle race across the French vineyards and hills. Also, America itself has some unbelievable roads and mountain trails for perfect rides.
The Greatest Five Cycling Events In The World
For every cycling enthusiast, there are five unique places and particular events that can't be missed. Here are the greatest five cycling races in the world.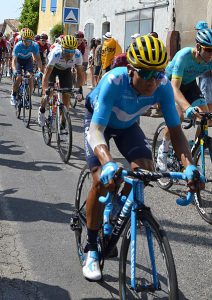 Tour de France
We'll start with the world's most famous race. Established in 1903, this road run takes place in July and lasts for three weeks. The French tour is not just popular; it is one of the toughest tours in the world. It includes more than 2200 miles, 21 stages, and only two days of rest.
Clearly, every professional cyclist tends to be at the head of the line in this race. The one who leads wears a yellow jersey. There are also a polka dot, green and white jerseys, for the best hill rider, best sprinter, and the best young cyclist.
Tour de France attracts millions of spectators and has the same fame for more than a hundred years. It is the ride through the most beautiful landscapes and countrysides. Watching it, or better, attending it is a once-in-a-lifetime experience.
Giro D'Italia
The second grand tour was established only six years after Tour de France, in 1909. It is not much different in terms of complexity and challenge for riders. The Italian tour is 2200 miles long ride across the magnificent Alps and dusty Toscany.
It is usually held in May or early June and lasts for three weeks. This race is particularly important because it reveals the true favorites for the upcoming Tour de France.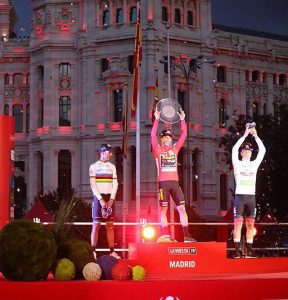 Vuelta a España
The third European Grand Tour is a perfect match for visiting France, Italy, and Spain and attending the world's greatest cycling races.

The championship was founded in 1935. With the same criteria as the other two grand tours, it is 2200 miles long and lasts three weeks with two days for rest. It takes place in the late summer, usually at the end of August.
It's probably wrong to call it a "consolation" race, but it can certainly serve riders who didn't make it in the first two. Also, it is a perfect event for all those fans who, for some reason, couldn't catch the summer months for vacation or traveling.
Summer Olympic Games
The most popular sports event in the world must be on this list. Ever since the modern Olympic Games were established, cycling was part of them. It is an Olympic discipline for both men and women, separated into four different categories: road racing, mountain bike racing, track racing, and BMX.
Tour of California
For the record, California has everything it takes to become one of the greatest cycling races on the globe. It was established in 2006 and, since then, the American most famous bicycle road gathered only the elite UCI professionals and legendary riders.

It is held in May and lasts for eight days. Tour of California is a spectacular ride through the most exciting and beautiful wild terrain.