Who doesn't like bicycles? They were our favorite toys when we were kids. Cycling is environmentally friendly, healthy, and economical. It is also a sports discipline, including both amateur and professional racing and fans love to bet on it with different bonus codes like the MarathonBet bonus code, for example. But there is one thing about cycling that is more important than those mentioned — it brings together the community and people who look after each other. Thanks to that, many charitable organizations promote a bike culture with a greater cause of helping others.
What is "Cycling For a Cure"?
"Cycling for a cure" is the term that refers to the organized charity races. Different organizations promote different matters, like cancer treatment, raising awareness about homeless people, or giving support to people with disabilities.
The Greatest Charity Bike Races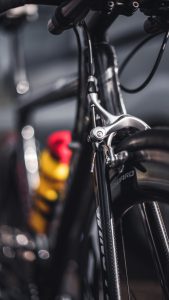 They will make you go outside, use your skills, have a nice day, and change someone's world forever.

America's Most Beautiful Bike Ride is a ride around Lake Tahoe in Nevada. It's a part of the Leukemia and Lymphoma Society Team's Training — the organization that raises money to cure leukemia.

California Coast Classic is an annual bike ride down Highway 1, from San Francisco to Los Angeles. It lasts for eight days, and all participants raise money for the Arthritis Foundation during the race.

Livestrong Challange is the race of Lance Amstrong's foundation for cancer research and Dell Medical School. The race is a 20, 45, 65, or 100-miles long ride across Texas that includes a vibrant entertainment program and great money fond.

Tour de Cure is an inspirational ride across the 43 states to raise awareness about one of the most dangerous diseases in the USA — diabetes.

Ride-On For World Bicycle Relief is a program of the organization with the same name that distributes bicycles to people all over the world. Unlike other events, this is a virtual ride that should attract attention and raise charity money.

Supermarket Street Sweep is considered to be a pastime, rather than a competition where riders must buy food during the ride. After the race, the organization donates all the food that is left.

Cycling for sight is a genuinely exceptional race, organized by the San Diego Center for Blinds and Blind Stockers Club. The idea is to pair a captain — the one who will ride with a blind person in a bike tandem. During the 3-day long road ride, they must raise at least $1600, while single riders must collect a minimum of $1000 for charity.