The first-ever bicycle named the "swiftwalker" was made in the year 1817 by a German inverter Karl von Drais. And from that point on, bicycles have been present in everyday life to this day. And just like everything else in the world, bicycles have been modified and improved many times since they were first introduced. We are going to go over some things that have been changed and improved in the past 25 years, so stay tuned to find out more about it.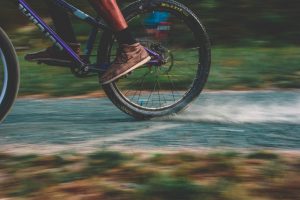 Wheels
In essence, the wheels haven't changed that much from 1817 to this day when we have everything digitalized, online world and entertainment such as this site. Sure there are high-end wheels that are more aerodynamic and made from better materials. But these additional upgrades will cost you a good amount of money. As far as the basic wheels are concerned, the ones used now are slightly upgraded compared to the previous models.
Brakes
The first norm for brakes was set back in the 90s. The principle was that when you pulled a lever, it would pull cables that tug on levers – which resulted in a pair of pads being pressed to the rim of a wheel. This type of brakes had flaws, and they showed when a cyclist stumbled across bumps on the road. After such inconvenience, most cyclists had to reseat the brakes on the rims, and they would never again be in perfect alignment.

This was a big problem until people came to a solution to implement disk brakes. Disk brakes have a small ring that is partially placed on the wheel and a pair of pads where the ring runs between. This method allowed for a far greater stopping force than the traditional brakes.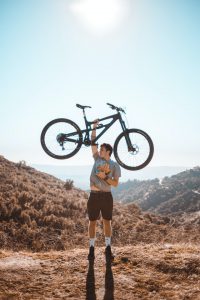 Frame
In the 1990s, the manufacturers used different materials to make the bike tubes- aluminum, titanium, steel, and even carbon fiber. In that period, the geometry of the bike didn't receive that much attention, and the bicycle frame looked like a series of triangles. The advantage of carbon fiber frames was that it was lightweight and could be easily shaped in different geometrical shapes, but it was pricey.

Meanwhile, manufacturers learned how to shape aluminum into any geometric shape they desired – similar to how they used to shape carbon fiber in order to make bikes.
Another difference concerning the frame is that on older bikes, all the cables that were connected to the brakes and shifters were externally routed on the frame. And now, almost every bike has all the necessary cables routed through the frame and they can't be seen externally.