The question of which is better real bikes or stationary bikes has been around for quite a while. Despite their obvious similarities, they have some major differences too. And not only that, but both real and stationary bikes have their pros and cons. Ultimately, the answer to the question comes down to personal preference. We will do our best to compare real and stationary bikes and help you determine which is better suited for your needs.
Seats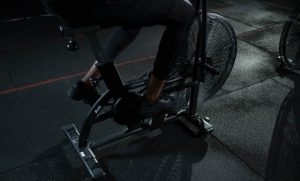 As far as stationary bikes go, the seats are often small and very uncomfortable. Because of that, riding a stationary bike for a longer period of time can lead to some health issues.
On the other hand, real bikes have a range of different seats for you to choose from that can be easily replaced. After purchasing their bike, a lot of people change the seat and choose one that is more comfortable for them. This lowers the risk of injuries and leads to a more enjoyable cycling experience.
Exercise
The thing with stationary bikes is that they can be a great option for exercising – if you plan on activating your legs only. Stationary bikes mainly serve for achieving a hard and intensive workout for your legs. However, if you want a whole-body workout, you will have to incorporate some upper body exercise into your exercise plan as well.
On the other hand, when you are riding real bikes, your whole body is active, rather than just your legs. Your core muscles will have to work constantly in order to keep your balance.
Price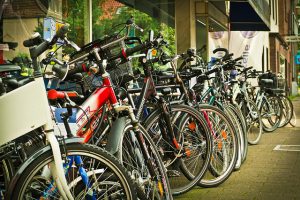 Another difference between real and stationary bikes is that stationary bikes aren't that expensive compared to real bikes. But when you include stabilization mechanisms and equipment that is used for monitoring your exercise, the price can be quite high.
That said, real bikes can be found for as cheap as a couple of hundreds of dollars. But the quality high-end versions can sometimes be a good investment.
Eventually, it all depends on what you want from a bike, which will therefore dictate the price.
Monotony
One of the problems with stationary bikes is that if you are doing longer runs, it can become boring at times and make you feel exhausted even when you know you can do more. This problem is quite common and one of the reasons why people go for outdoor rides on real bikes looking to change things up a bit.
Technical Side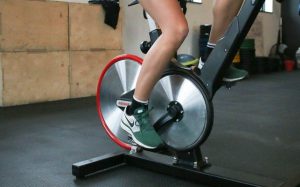 On the technical side, most stationary bikes require you only to adjust your seat and push a couple of buttons, and you will be ready to go. When it comes to real bikes, they could have a lot of technical adjustments that you will have to analyze and do the fine-tuning on the go. It could depend on the weather situation or the type of cycling you prefer. Another big part is being able to take care of smaller repairs during the ride. Keep in mind that quick repairs might be needed at times, and you might not be able to continue to ride without knowing how to fix the problem.