When people experience an injury or become disabled, they usually want to be left alone. They need space and some time to process things that terrify them and find a way to move on.

Some people never learn how to deal with it. It is hard to be incapable of performing the most basic functions, such as walking or having a simple conversation. But the point is — they should never stop trying. It may sound like a motivational quote, but for people with disabilities, it's imperative to stay active.

Cycling Rides Will Keep You Active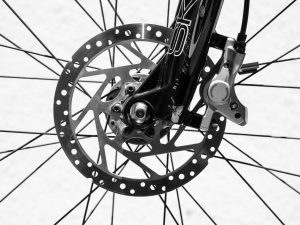 Inclusive cycling is an incredible help for those who find it challenging to accept new living conditions. It doesn't matter if you were a top athlete, recreationally rode a bike, or this is your first time on a bike, the ride will keep you healthy and strengthen your spirit.

Adapted bikes are made to suit a rider's physical condition and teach them to use the body strength that is at their disposal now. Static position and laying in bed are deadly dangerous. While riding a bike, a disabled person can exercise, burn calories, and stay fit and healthy.

Moreover, they can become part of the community and socialize with others. That gives their life a purpose and a positive attitude.
First Task Is to Find the Right Bike
Everyone should find a bike that is suitable for their condition. If you don't know where to start, consult your physiotherapist, or join one of the supporting groups or cycling teams.

If you still don't feel comfortable riding, choose tricycles which are more stable and safe.

People with limitations in the lower extremities use so-called hand-cycles, which are, as its name says, hand-operated. Some modern versions like power hand-cycles have battery power to help you move faster without manual pedaling.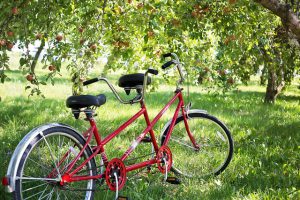 Tandem bikes are designed for couples where one person may have weakened vision.

In recumbent bicycles, riders are in a laid-back position. They are suitable for people with chronical issues like back injuries or arthritis.

In the end, there are wheelchair bicycles that are suitable for all those people without any ability to move. They are actual wheelchairs attached to a bicycle, where one person is a driver, and his partner is a person with a disability who enjoys the ride.
Hit the Road
Every day, we can see many disabled people and their bicycles on the road. They are racers, explorers, and adventures. Those people are conquering mountain trails and crossing continents. But they are also parents who are driving their kids on the back seat, getting fresh air or walking a dog.

There are many ways to stay active by engaging in inclusive cycling. For example, you can become a member of an association that can give you significant support. Equally, it can bring into your life exciting events, hobbies and enjoyable time.

So, saddle your bike, invite your friends, bring a sandwich and start your next adventure.